Tips For Millennial Home Buyers February 19, 2016

For those that are not aware a millennial home buyer is defined as someone who is in the 18-35 year old age bracket. Millennial home buyers have not looked at purchasing real estate in the same fashion as other generations have in the past. With the recent real estate recession fresh in their mind in addition to student loan debts, high unemployment and tighter mortgage credit, millennials have not been as quick to jump on the home ownership train.

Millennials are in a unique position when it comes to home ownership. Most have heard stories of their grandparents and even their parents buying homes in their 20s and early 30s. Yet as the millennials became adults, all they saw was struggle and frustration in the real estate market as the entire economy sunk into a recession. This has naturally turned many millennials off on the idea of home ownership. But it shouldn't.

If you are in your 20s and 30s and have ever even considered buying a home, you are positioned to take advantage of record low interest rates. Even if you have just graduated with student loan debt and worry that there are no home buying options for people in your situation, you may be wrong. The dream of home ownership for young adults may have hit a few speed bumps, but it is certainly not over.

While there was a seven year time span from 2005-2012 where real estate values plummeted this was just a blip on the home ownership radar screen. Historically real estate is a long term investment that has done very well for a lot of people. Much like the great depression in the stock market of the late 1920's and early 1930's, real estate is bound to come back and flourish again.

One of the best tips for millennial home buyers is to have a long term view of home ownership. There will always be ups and downs in the market. If you are in a good financial position and avoid home buying mistakes, riding out the ups and downs should not be that difficult. While deciding between renting or buying right now may seem like a big dilemma, years down the road you will probably be glad you chose the American dream of home ownership.

Things to Remember as a Millennial Home Buyer

Seek help from a professional – If you are in your 20s and are seriously considering buying a home, you have already come much further than many of your peers. This speaks to a level of maturity that will help you considerably in the home buying process. However, you are still limited in your understanding of the real estate buying process. To get the kind of results you really want, you are going to need to hire a great buyers real estate agent. It is important to choose someone who has a strong grasp of the local neighborhood, school systems and demographics in the area you are looking in.

Realtors have years and sometimes decades of experience in this industry. This means they have a firm grasp on what to do and what not to do when it comes to buying a house. They will also know what options are the best fit for your situation and they will have a network they can tap to find you the home you need. While all of this knowledge will cost a fee, it is usually more than worth it to get access to this kind of assistance.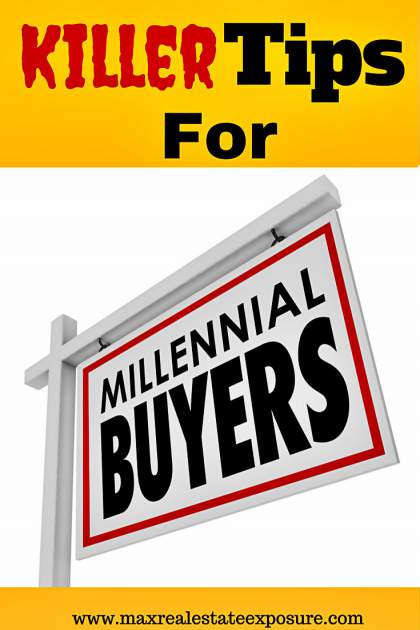 1K+Pick an agent you can trust – Because you have never done this before, you will often be at the mercy of those more knowledgeable than you – namely your agent. While you will have the final word, most of the information you get about the process will come from the Realtor. This is why it is so important to pick one you can trust.Smart home buyers interview several different agents before they choose which will represent them. This only makes sense. The agent is working for you and should meet your criteria. Some first-time buyers choose to go with a family friend or an agent recommended to them by someone they trust. Others just pick one out of a Google search.
Whichever way you go, make sure you ask tough questions to verify that this person can do what you need done. Has he or she worked with other first-time buyers? Does the agent have several recent references that you can contact? How many buyers does the agent work for at a time? You want someone who is active in the market, but you also want someone who will have time for you. Choosing the right real estate agent is one of many tips for first time home buyers you can see in this comprehensive article. Take the time to make a list of questions and then interview at least 3 different real estate agents before you decide on which one you want to work with. In the end this is your money and you can spend it however you want. There is no reason to settle for less than the best, even if you are a first-time home buyer.
Consult elders and mentors – Seek out older people that care about you for advice about buying a home. Whether these are your parents, grandparents, older friends or even mentors you worked with in school or at the job, you can benefit from their experience. They may have already bought a home, or several, and they will have experience to draw on and advice on where they went wrong and what they did right. There is a steep learning curve to buying your first house, meaning you will need all of the help you can get to get good results.Another advantage to talking to these people is that some of them may offer to help you with your down payment. If this happens it can be extremely beneficial.
The higher the down payment you can come up with the more favorable loan terms you can usually get. This can save you thousands – and even tens of thousands – of dollars over the life of the loan. Your elders are also probably in a position to explain the great tax advantages of home ownership. Anyone who has owned a home for an extended period of time can attest to some of the great tax perks. Whether it is deducting your mortgage interest every April, building equity with each mortgage payment, or not getting taxed on capital gains profit, owning a home almost always wins financially over renting.
Identify great locations and neighborhoods – One of the the things I have noticed working as aReal Estate agent in Grafton Massachusetts is how some first timers do not have a strong grasp on just how much location and neighborhood not only affects value but the ease in which you can sell your property years down the road when you are ready to do so. There are not many factors that can influence the value of a home more than the location. While you may fall in love with a particular home because of its attributes and characteristics, if it is located on a main road next to a gas station you may have difficulty in the future selling it. There are quite a few first time home buyers who do not have a strong grasp on how to pick a neighborhood. This guide should give you a clear understanding including things like the importance of schools, crime rate and major conveniences nearby.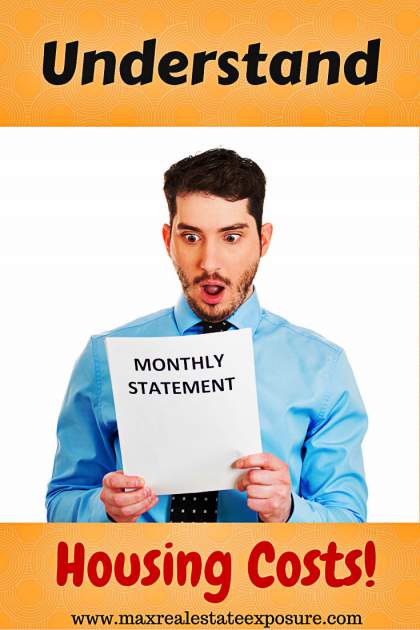 1K+Understand immediate and long term costs – When purchasing a home buyers should have a strong grasp on all the costs that come with buying a home. There are many fees that can add up quickly from applying for a mortgage, getting mortgage insurance, home inspections costs, hiring an attorney for contract review and a myriad of other optional expense discussed in the article referenced above. You should know each and every one of these costs and see if they apply to your home buying situation.
These are just the costs and fees before you actually take ownership of your property. There are also expenses associated with owning a home besides paying the mortgage. Many buyers do not budget properly all the long term expenditures they will be taking on and end up struggling for a while due to a lack of proper planning.
Decide on what type of housing makes the most sense – One of the decisions you will likely face as potential property owner is deciding between whether a condo or a home is a better buying decision based on your current life circumstances and housing needs. Do you travel a lot and don't have time for property maintenance? Do you have kids who need a yard to play in? Are you likely to want a garden? Are you interested in some perks like a pool or a gym you can't quite afford on your own?
These are the types of questions you should be asking yourself when trying to decide if a home or condo makes more sense to purchase. This is something that should be given careful consideration.
Be patient – Another great tip for millennial home buyers is to take your time. It takes a lot of courage to make this kind of decision. Once you have taken the leap and decided to buy a house it can really put the wind in your sails. You are probably ready to get this done, and done as soon as possible. But you need to slow down. You need to do your research and you need to choose wisely.Taking your time to learn all about the home buying process will allow you to make knowledgeable decisions.
You can look at as many houses as you like and make offers on the ones you are interested in. You can even go through the negotiation process on several different houses without actually committing to buying on terms you are unhappy with. You only hand over the money if you want to. And you should only do so for a house that you are really happy with.
ADDITIONAL HELPFUL ARTICLES FOR MILLENNIAL HOME BUYERS
Use these additional home buying articles to make a wise decision when purchasing a home. When you have never done something before it is easy to make both financial and emotional mistakes. Fall back on the guidance of others, especially your real estate agent if they have years of experience selling homes. It is timeless advice that will guide you through the home buying process without a hitch. Best of luck!
By Bill Gassett